Florida Azalea Amateur
The 63rd Annual Florida Azalea Amateur Tournament
March 19 – 22.
Withdrawal deadline was extended two weeks -All players dropping out of this years event before 3/14/2020 refund checks have been sent. Players dropping out by email or letter after 3/14/2020 will receive entry into next years event. Any questions email aheartz@pga.com and they will be passed on tho the committee.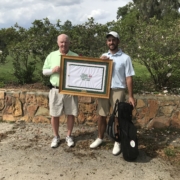 Ryan Terry
2020
FL Amateur Azalea
Champion
Mike Ellison
2020 1st Flight
FL Azalea Amateur
Champion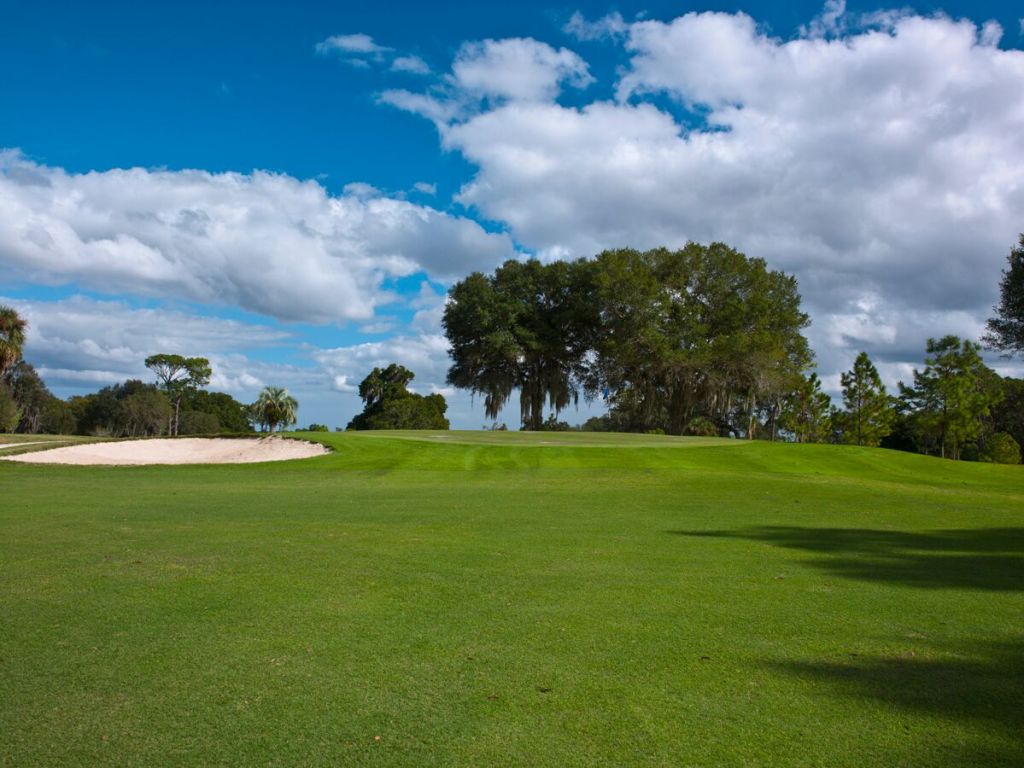 ---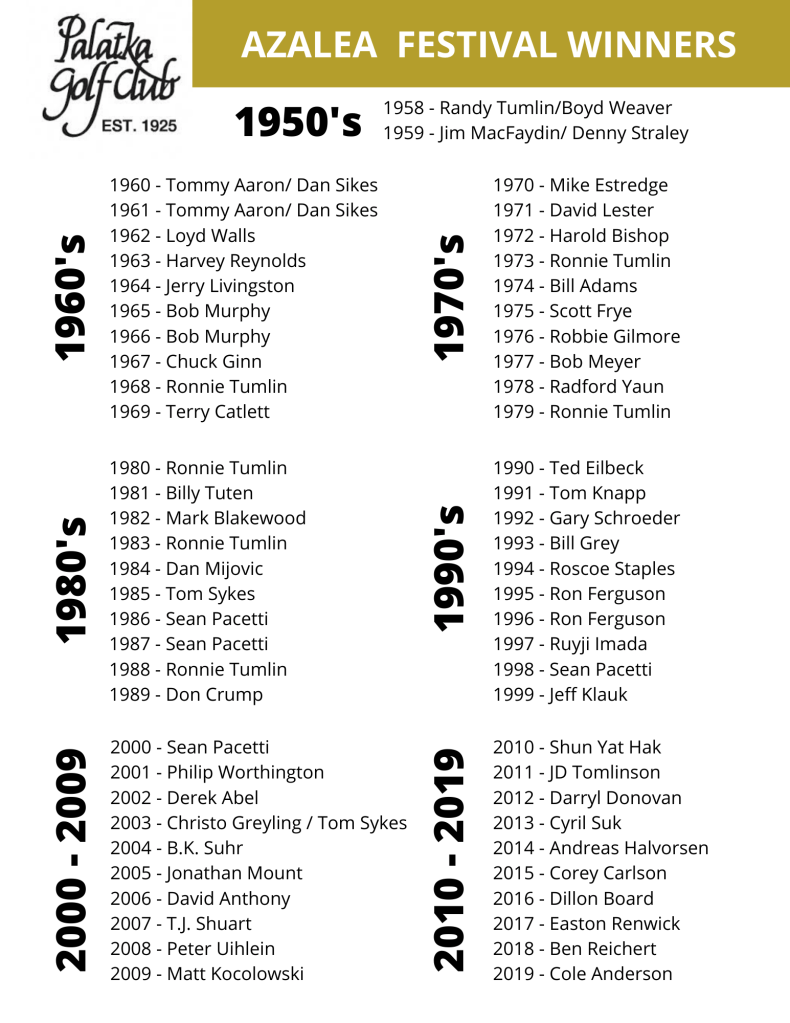 ---
PALATKA – AZALEA HOTELS
For those wishing to stay less than 5 minutes from the course, try these hotels!
Sleep Inn and Suites
3805 Reid St.
Palatka, FL 32177
Tel:  1-386-325-8889
Holiday Inn Express
3813 Reid St.
Palatka, FL 32177
Tel:  1-386-325-2500
Best Western
119 S. US Highway 17
East Palatka, FL 32131
Tel: 1-386-325-7800
ST. AUGUSTINE BEACH
About 40 minutes from the course, right on the beach!
Hampton Inn St. Augustine Beach
430 A1A Beach Blvd.
Saint Augustine, Florida, USA 32080
Tel:  1-904-471-4000

HISTORY
Begun in 1958 as a two-man team tourney, the Azalea field has over the years boasted players who have gone on to greatness at the next level. Tommy Aaron, who teamed with Dan Sykes for the 1960 Azalea team title, went on to win the 1973 Master's championship. Bob Murphy, winner of back-to-back Azalea titles while playing for the University of Florida golf team in 1965-66, was an 11 time winner on tour and is currently a golf analyst for NBC.